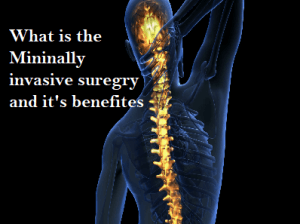 Keyhole surgery or minimally invasive spine surgery is an alternative procedure for regular open wound surgery done to treat various spinal disorders which include degenerative disc, scoliosis, herniated disc, and spinal stenosis, etc. In this method, Spine surgeons use specific instruments like specialized retractors to access the injured part of the spine through small incisions. Dr. Rahul Chaudhari is the best spine surgeon in Pune.
What Are The Spine conditions agreeable for Keyhole surgery?
overall, the aim of Keyhole surgery or MIS surgery is to reduce pressure on spinal nerves and also at chances to support the bones of the vertebral column and spinal joints. The spine conditions that are responsive to Keyhole surgery involve:
Herniated discs
Spinal infections for abscess drainage
Degenerative disc disease
Lumbar Spinal stenosis
Vertebral compression fractures
Spinal mobility including spondylolisthesis
What Are The Benefits Of Keyhole Spine Surgery?
When you think spine surgery, find out whether keyhole spine surgery is a great option for you. It gives many benefits associated with conventional open spine surgery. But, it's essential to see that not everyone is an excellent candidate for keyhole spine surgery.
Benefits of keyhole spine surgery:
More limited scarring
Decreased risk of infection
More limited time to spend in hospital
More limited blood loss
Minimal pain throughout and after surgery
Quicker recovery time
Less tissue loss
Dr. Rahul Chaudhari is the USA trained Orthopaedic Spine Surgeon in Pune. His special areas of interest are neck and back disorders. Slipped disc, spine fracture, infections, and tumors. He is a certified disc replacement & minimally invasive spine surgeon in Pune.