Dr. Rahul Chaudhari - Spine Surgeon in Pune
Dr. Rahul Chaudhari is the USA trained Orthopaedic Spine Surgeon in Pune. He completed his MBBS/MS from KEM Hospital, Mumbai. He had received advance spine/scoliosis surgery training in America for 3 years. His expertise involves treating cervical, thoracic, and lumbar spine disorders including degenerative spine conditions (slipped disc, sciatica, and spinal stenosis), fractures, tumors, and spinal deformities. He successfully treated many happy patients in his 17 years of journey as an Orthopedist. He is the awesome Spine surgeon.
He has worked as an associate of world-famous spine surgeons Dr.Dennis & Dr. Boachie. He has published many journals on spine surgery at national & international conferences.
His special areas of interest are neck and back disorders. Slipped disc, spine fracture, infections, and tumors. He is a certified disc replacement & minimally invasive spine surgeon in Pune.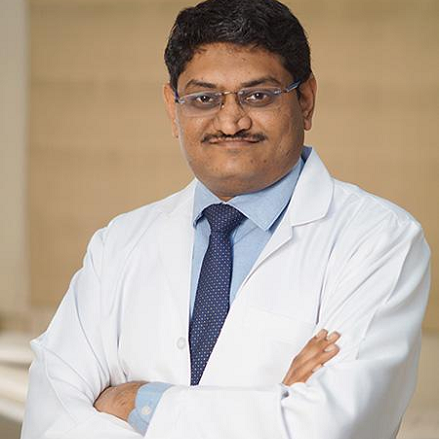 FAQ's
What is the completion rate of minimally invasive spine surgery?
The completion rate of minimally invasive spine surgery is 95%. Microdiscectomy is usually done on an associate degree patient basis. Typically, the patient can don't have any limitations on their activity like a shot following the surgery, and also the success rate is ninety to ninety-fifth. Most back patients will never require surgery
How long will disc surgery take?
Disc surgery take 1 to two hours.LMD typically takes one to two hours. However, it should take longer if you have got connective tissue from previous surgeries or bound different factors. Your doctor can provide you with a rough plan, however, might not apprehend till the surgery is current. LMD may be an effective operation to alleviate leg pain from a disc hernia
What is a spine operation?
The basic plan is to fuse along 2 or a lot of vertebrae in order that they heal into unique, solid bone. this is often done to reduce painful motion or to revive stability to the spine. Spine surgery is sometimes counseled only your doctor will pinpoint the supply of your pain
Can you walk after back surgery?
While you're still within the hospital later surgery, you will be inspired to walk once you're ready. … By day four, back home, you ought to be walking for 5 full minutes, up to 6 times each day. Increase that to ten minutes, 3 or fourfold each day, by week 2, and up to fifteen minutes by week 3
Can your body expel a spinal fusion?
You might lose movement, however, that is rare. Pseudoarthrosis: typically the fusion does not work. when some months, your back pain might come. Donor bone graft difficulties like infection or tissue denial
What Our Patients Say
Chandrakant Desai
My father was having lower back pain, hence he was admitted in 7 orange hospitals under DR. Rahul Chaudhari for L5 -S1 decompression+ discectomy. The surgery was successful. The hospital service was excellent.
Chandrakant Desai
Kapil chavhan
I had severe pain in my hip. Searched on Practo and came to the 7Orange hospital to consult Dr. Rahul Chaudhari. Gave proper advice and treatment of medicines. The staff is quick to respond to our query and polite. Well maintained hospital for all treatments.
Kapil Chauhan
Ashish Sarode
Perfect and to the point solution to my problem. Confidence in the analysis and plan of treatment. The best spine surgeon in Pune.
Ashish Sarode
Verified Patient
Patient Nikhil Bharambe was admitted for the Left hip screw removal of Femur bone under Dr. Rahul Chaudhari. Recvd good service from hospital and nursing staff. From admission to discharge overall experience was satisfactory.
Disha Patil
Verified Patient
Hospital is very good for facilities that are required to a patient during his course of treatment at the 7orange hospital. Dr. Rahul Chaudhari is very good. Provides proper advice to patients for their treatment of joint location.
Anish Chouhan
Masihuddin Shah
When my mother Mrs. Amina Khatun has diagnosed with C 5-6 Disc herniation with cord compression with Myelopathy, She was admitted in 7 Orange hospital under Dr. Rahul Chaudhari. She was operated on cervical discectomy, C5 Capectomy, Interbody cage, C4-6 plating successfully. Good facilities provided by hospital staff.
Masihuddin Shah
Mrs. Vaishali Yevale
7 orange Hospital is good with well efficient staff, polite and with helping nature. My cousin was admitted here for PIVD at the L4-L5 level with nerve root compression, decompression with Discectomy. He was having pain in the right lumbar region, pain in the right leg with a tingling sensation. Dr. Rahul Chaudhari had done his surgery successfully.
Mrs. Vaishali Yevale